The White Walkers are gone, and summer is (finally) coming. Prepare the fleet and set sail for a culinary Game of Thrones-inspired adventure.
Now that Game of Thrones has come to a fiery end, it's time to find your next Westeros fix (and forget about that finale). 
This summer, relive all the debauchery, scandals and highlights of the eight seasons by visiting the real-life destinations and tasting authentic dishes worthy of a feast in the Great Hall. From Winterfell to Dorne, here's where you need to go, no dragon needed.
Grab your wine goblets, it's time to eat and drink your way around the Seven (Six?) Kingdoms!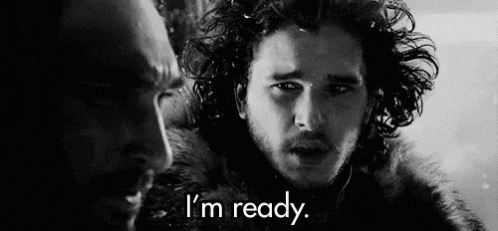 Go on a sunset picnic and hike overlooking the (former) Red Keep
Take in the view of King's Landing, otherwise known as Dubrovnik, Croatia. Luckily, this real life terracotta-hued city was spared from Drogon's fire and the city walls are still very much intact.
Host Alexandra will take you on a personal guided walk as you reach one of Dubrovnik's best kept secrets – a beautiful secluded lookout point with panoramic views over the Old Town. Snack on local specialties, Croatian charcuterie and homemade rosehip lemonade as you watch the sun sink over the Adriatic Sea.
Book your seat here.
Tuck into a hearty wildling meal south of the Wall
An dinner worthy of the Night's Watch! You can just imagine Jon and Tormund digging into this traditional Icelandic feast in Reykjavik. A primarily seafood menu, you'll find regional delights like wind-dried fish, shark and brennivin, Borganese-style lamb and even Atlantic Wolf-fish (get it?)
Book your seat here.
Taste the Moroccan menu Daenerys would free slaves for
Before she went crazy with power, good ol' Dany was liberating Slaver's Bay, no doubt so she could enjoy a victory feast with host Edwina in Marrakech. Edwina, an Australian who now runs a Marrakech cooking school, will prepare an aromatic dinner featuring delicacies like butterflied sardines on a marmalade bed, deconstructed saffron lemon chicken tagine, and rosewater meringues over chocolate ganache with a toffee tendril.
Book your seat here.
Feel the might of a dragon-smoked banquet in Braavos
Discover the secrets of Girona, Spain, the real life version of Braavos, Oldtown and King's Landing. Host Carlos will take you on a guided tour, where you can see sights like Girona Cathedral, aka the Great Sept of Baelor (Shame! Shame! Shame!), Pujada de Sant Domenec, where Arya runs away from the Waif, and Sant Pere de Galligants which was used as the citadel library. 
After you've snapped photos where Cersei, Queen Margaery and Samwell once stood, head back to Carlos' home for a typical Spanish tasting menu and wine.
Book your seat here.
Tour the markets and watch a Flamenco show around House Martell
The Spanish city of Seville was another popular Game of Thrones filming location, mostly known Dorne and House Martell. The UNESCO Heritage-listed former palace, Real Alcazar was featured as House Martell and the magnificent Water Gardens of Dorne. 
Fast forward to the future, and today you can visit this historic city on a personalize 4-hour walking tour with stops at local tapas taverns and wine bars, before finishing with a foot-stomping Flamenco show! 
Book your seat here.
Go to dreamy garden dinner party fit for the true-born king
The Starks have long had a soft spot Ireland, the real life location of Winterfell and the North. And what better way to celebrate the new Queen in the North than with a royal dinner party in a historic 18th century home just 20 minutes from Dublin city centre. Discover long-forgotten and traditional Irish recipes you won't find in any modern day restaurant and drink local wines and beers. Jon, you (and Ghost) are always welcome.
Book your seat here.
Want some more summer holiday inspiration? Discover Eatwith in 130+ countries here.